The Mendota Area Polar Plunge will be held on Saturday, February 24th, 2018 at Lake Mendota. All proceeds from this event, which is one of many nationwide Polar Plunges to be held throughout the months of February and March, go to support Special Olympics.
MHS is extremely proud to recognize our own Addison Gott, who is serving as a Special Olympics / Polar Plunge representative this year!
If you are interested in forming a Polar Plunge team or in learning more about the Mendota Polar Plunge, please click on the link provided below (Addison Gott Polar Plunge Promotional Video) and / or visit www.plungeillinois.com.
Students are encouraged to form a team and participate in this fun event that benefits a very worthy cause!
Addison Gott Polar Plunge Promotional Video
MENDOTA HIGH SCHOOL HONORS ILLINOIS STATE SCHOLARS
State salutes Mendota High School students as 'the best and the brightest"
Mendota High School Principal, Denise Aughenbaugh, is pleased to announce that eight Mendota High School students have been recognized as "2018-2019 Illinois State Scholars". The prestigious award is given annually by the Illinois Student Assistance Commission (ISAC), the state agency committed to helping to make college accessible and affordable for Illinois families. Illinois State Scholar honorees rank in the top ten percent of the state's high school seniors. Selection is based on SAT scores and cumulative grade point average at the end of the junior year. While this distinguished recognition does not include a monetary prize, recipients are encouraged to cite the honor on applications for college admission and scholarships.
The following Mendota High School students have been named 2018-2019 Illinois State Scholars: Samuel Becker, son of John and Dr. Cynthia Becker of Mendota; Benjamin Bokus, son of Michael and Kaela Bokus of Mendota; Jessie Dooley, daughter of Dan and EmLee Dooley of West Brooklyn; Madeline Hoelzer, daughter of Hal and Marcel Hoelzer of Mendota; Natalie Landgraf, daughter of Mitch and Tammy Landgraf of Mendota; Morgan Marquis, daughter of Matt and Maurine Marquis of Mendota; Gabrielle Peasley, daughter of Mark and Gayle Peasley of Mendota; and Ana Reyes, daughter of Juana Reyes of Mendota.

In today's ever-changing, digitalized society, it is imperative that students understand the importance of using both the internet and social media in a safe and responsible manner. Mendota High School is pleased to offer a series of on-line courses from GoEnnounce that will enable parents to better prepare their children to be responsible digital citizens. This highly informative series, entitled "Digital Citizenship Parent Videos," addresses topics such as creating a positive digital footprint, oversharing on social media, technology dependence, avoiding online fraud, cyberbullying, online literacy, and creating a healthy balance between the online and offline world. If you are interested in learning how to help your student wisely and productively navigate the internet and social media, please click on the link provided below for access to the Digital Citizenship Video Series.
https://goennounce.com/courses/1/parents/videos?invite=2491844cf6f3b91846ec0e6b39237938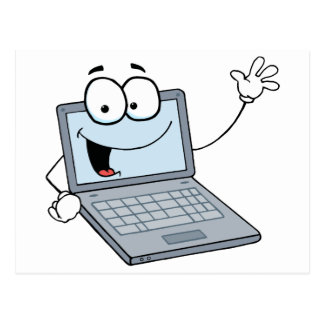 Click on the link provided below to access the Mendota High School Chromebook Handbook and User Agreement Form.
https://docs.google.com/a/mendotahs.org/document/d/1RuMY370HEJzMexHTEfX4TO6YmXzVdWMc-WuzrvjSH7w/edit?usp=sharing
Click on the link posted below to access the 2017 - 2018 Parent - Student Athletic Handbook.
https://docs.google.com/document/d/1eaNAX5X6lBlg3Lv2Hl3qUGA61gDLwTdNB-XAQErFcvs/edit?usp=sharing